---
Bertha's Revenge Small Batch Irish Milk Gin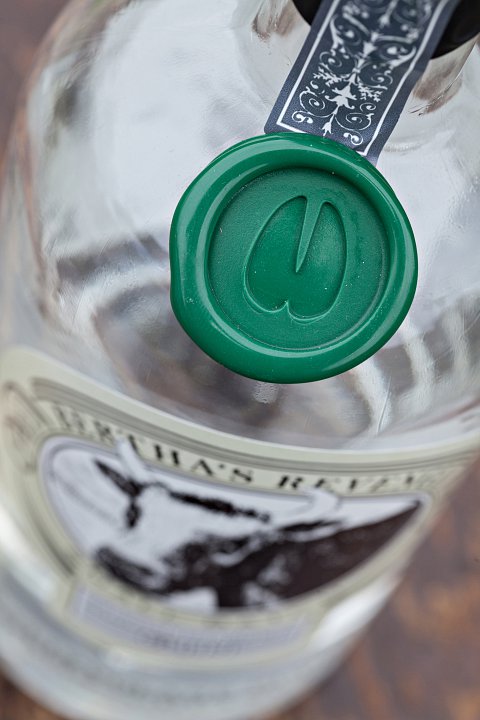 Our vision is to craft a gin that holds its head high alongside some of the more established and celebrated small-batch inhabitants on the premium drinks trolley. Aside from earning acceptance and respect in the bear pit that is today's gin market, we wanted to create something that was true to who we are, and where we are from.
This was actually the easy bit, as we knew that we wanted to mirror the field to fork philosophy practised at Ballyvolane House.
A fragrant nose, soft mouth feel and warming spicy middle notes to mirror her maternal core
---
From Grass to Glass
We knew that we wanted our gin to be local in nature, brimming with integrity and to possess an individuality that at some point might exceed the sum of it parts. Most important of all for us was the desire to produce a gin that other people would enjoy as much as we do.
And so Bertha was re-born as Bertha's Revenge Irish Milk Gin!!!
Read the story behind the Ballyvolane House Spirits Company here »
---
The Beef
We are using whey alcohol as our base spirit to make a truly unique premium quality Irish gin (most spirits are made using barley or wheat grain spirit). Milk from Irish dairy farmers is separated into curds and whey (Little Miss Muffet and her scary spider); curds go on to make cheese and the whey has traditionally been regarded as a waste product.
Special yeasts are added to the whey to convert the milk sugars into alcohol, producing a very high quality whey spirit. We are then distilling this by hand with 18 different botanicals (locally foraged and grown where possible) and our own pure natural Irish spring water to produce Bertha's Revenge gin. We are the first artisan distillery to produce small batch milk gin from whey alcohol.
Read more about our Gin here »
---