Hand Sanitiser
Bertha's Revenge 'Herd Immunity' Hand Sanitiser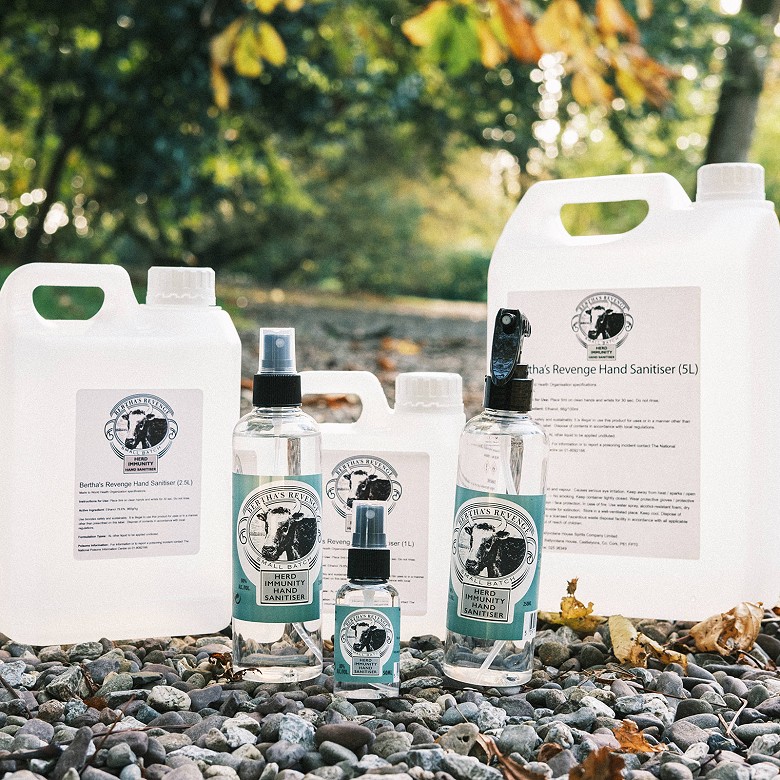 We are acutely aware that businesses across this little island have been deeply, and in some cases devastatingly, affected by the fallout from the Covid pandemic.
When the market for gin was rather quiet during the pandemic, we were fortunate enough, like many other distilleries, to be able to diversify into the production of hand sanitiser. Working to World Health Organisation (WHO) recommended guidelines, we have created a liquid sanitiser that at 80% ABV is fully effective, and also smells rather good having a small percentage of gin as a constituent ingredient!
Bertha's Revenge 'Herd Immunity' Hand Sanitiser is approved by the Department of Agriculture, Food and the Marine.
In the short to medium term the health and reassurance of staff and customers will be paramount, and regular and visible use of an effective sanitiser is going to be a feature of operational policy.
It is suitable for all atomiser and spray delivery systems, be they hand held, wall-mounted or free-standing static units.
The general public can order Bertha's Revenge 'Herd Immunity' Hand Sanitiser via our online shop.
Business to Business
At present we are offering it to the trade in the following formats:
Spray Atomiser Bottles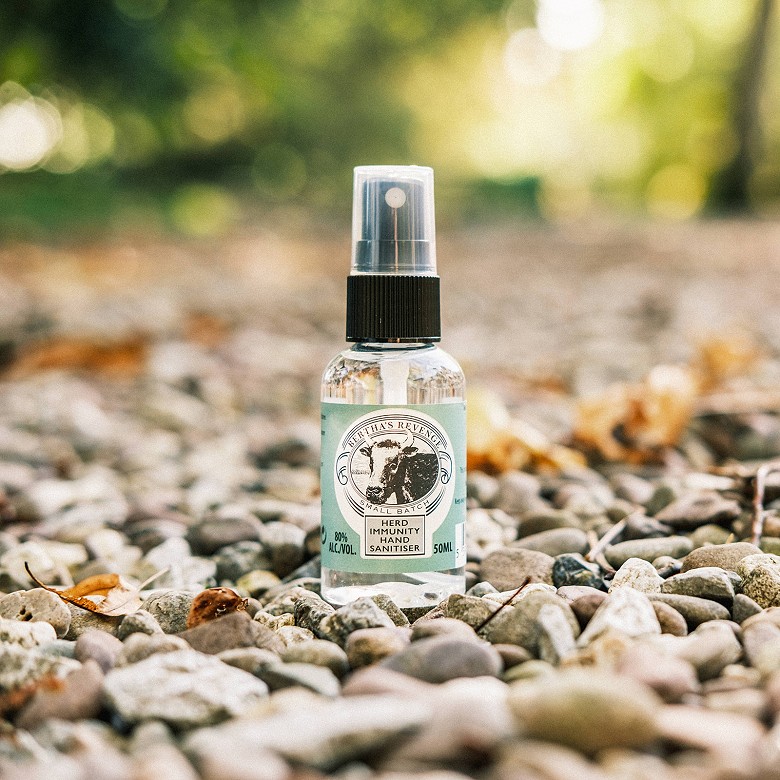 Perfect for issuing to staff and guests/customers to carry around in their pockets or handbags. Ideal for placing in hotel and B&B bedrooms.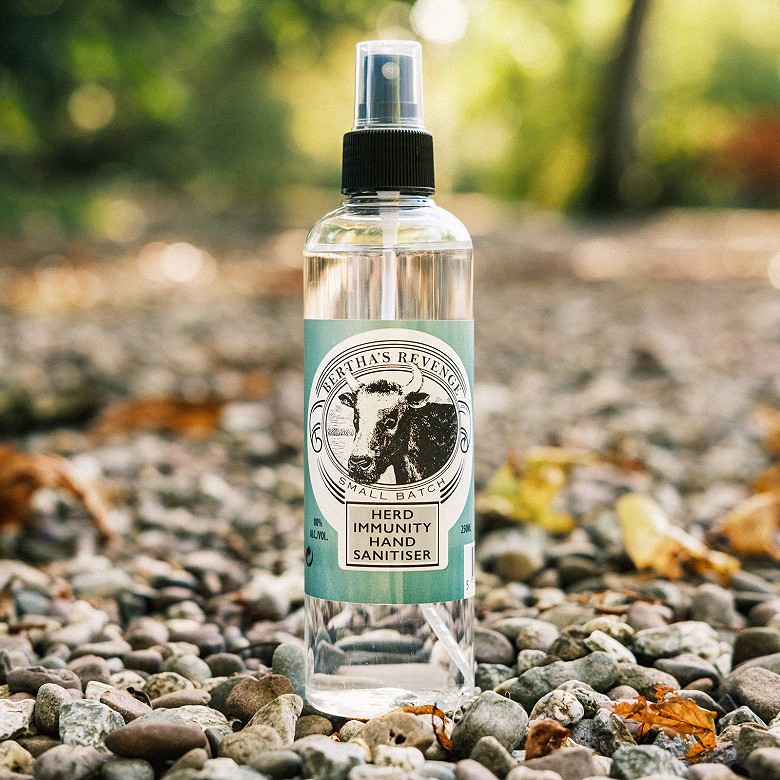 Ideal for public areas, reception desks, restaurant tables or keeping in vehicles.
Jerry Cans
Perfect for refills and wiping down surfaces.
1 litre jerry can
2.5 litre jerry can
5 litre jerry can
Wall Mounted Dispenser
For orders, prices, sample requests or enquiries please contact us at info@ballyvolanespirits.ie or phone us on 025 36349.
We look forward to hearing from you, and in the meantime wish you the best of luck for your business as you fan the embers back into a flame. Keep well and stay safe!