Ballyvolane's Gin Distillers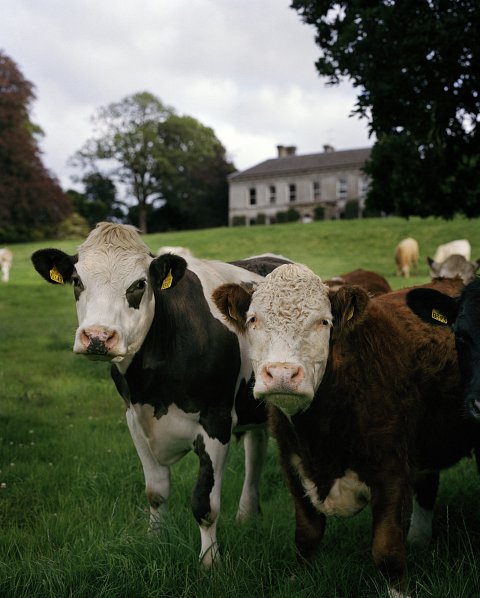 Having scratched heads, studied tea-leaves and consulted with wives for almost a year, Justin Green and Antony Jackson formally established the Ballyvolane House Spirits Company in May 2015.
Borne out of a shared passion for food and drink, coupled with many years spent in the world of catering, hospitality, marketing, and wine, it just seemed like a good time to come together and become active players in the wonderful world of small-batch distilling.
The result is a privately-owned, passionately-run little business based on the grounds of the stunning rural idyll that is Ballyvolane House near Castlelyons in Co. Cork.
There are three main protagonists in the story of the Ballyvolane House Spirits Company; Justin Green, Antony Jackson and a cow named Bertha.
---
'The Place of the leaping Heifers'
A former dairy farm, Ballyvolane literally translates from Gaelic as 'the place of the leaping heifers' - a testament to the fertility and natural diversity of the land on which the estate lies. The much-lauded Ballyvolane House practices a field to fork philosophy when it comes to food. The Ballyvolane House Spirits Company is determined to echo this by championing a grass to glass approach for everything we bottle.
---
Antony Jackson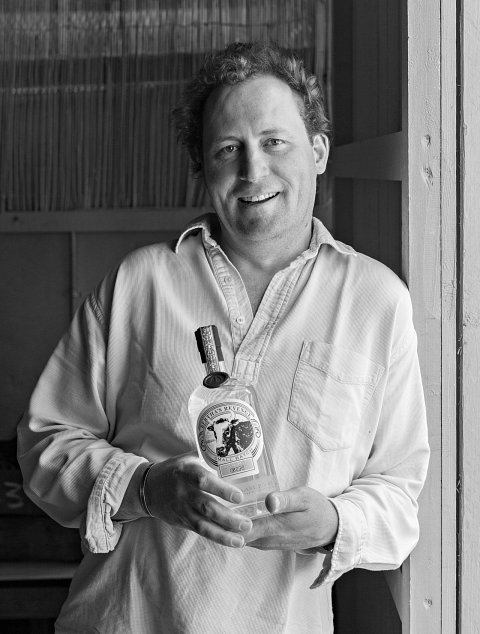 Antony was brought up in Slane, Co Meath. Five years of schooling in Dublin yielded a modicum of education and a rich vein of wonderful friends – one of whom was Justin. For a man who had amassed an impressive toy tractor collection as a child, the obvious next step was agricultural college. And so to the depths of Kent for three years of wellies and pints in successful pursuit of a degree in Agricultural Business Management.
There followed some years of diverse employment in Ireland covering commodity broking, mushroom farming and a crack at the Dotcom bubble. Thankfully a burgeoning interest in food and wine steadied the ship, and he has been operating in the wine trade for the last 13 years.
A yen to try something a bit more creative, coupled with a keen interest in the craft food and drink movement led to more than a couple of wide-ranging chats with Justin, and now we are making gin together. For goodness sake, it's dangerously close to being an agri-business!
Likes: Long lunches, old pubs and vintage tractors.
Must try harder: at controlling his hair.
---

---
Justin Green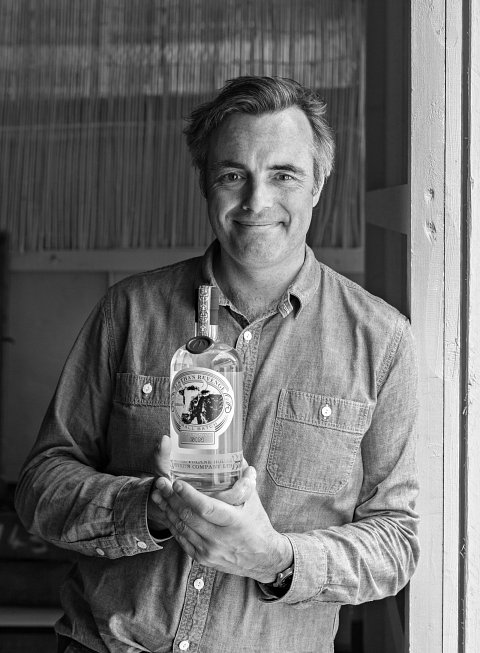 Justin grew up at Ballyvolane House when it was an active dairy farm and spent many a school holiday milking cows, driving tractors, feeding animals and digging holes. In the mid-1980's, Justin's parents, Jeremy and Merrie, transitioned from farming to hospitality. This, along with a fondness for Fawlty Towers, Justin's career path was decided and he graduated from Shannon College of Hotel Management in 1991. After graduation, Justin spent many years working in luxury hotels in Asia such as the Mandarin Oriental, Hong Kong, The Legian in Bali and The Jumeirah Beach in Dubai. In 2000, Justin moved back to Ireland with his wife Jenny, where he managed Browne's Brasserie & Townhouse in Dublin. In 2002, he moved across the pond to work for Soho House as General Manager of Babington House in Somerset. Justin & Jenny took over the reins of Ballyvolane House from Justin's parents in 2004.
Having watched the 'gin space' for a number of years, Justin realised gin was having a bit of moment. He rang Antony to see if he wanted to have a crack at making gin. Bertha was born!
Likes: second helpings, old Landrovers and woods.
Must try harder: to give up second helpings.
So, who is Bertha? Find out here »