Bertha, a Kerry Legend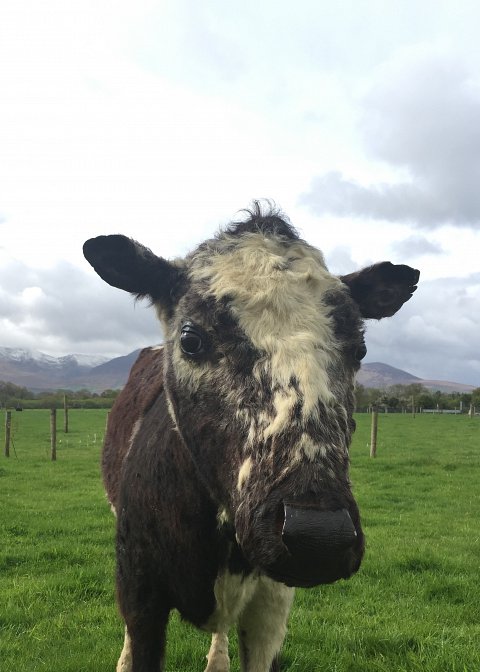 Bertha, or 'Big Bertha' as she was known, was a legendary Droimeann cow from Sneem in Co. Kerry. She was reared locally, and was bought as a calf by a farmer called Jerome O'Leary.
When she died on New Year's Eve 1993, just 3 months shy of her 49th birthday, she had become something of a local celebrity. Over the course of her long life she had given birth to 39 calves, and this achievement, together with her tremendous age, had earned her an entry in the Guinness Book of Records. This fame was harnessed productively by Mr. O'Leary; Bertha became a regular at local fairs, and lead the annual St. Patrick's Day parade in Sneem where she was engaged in raising money for local cancer relief charities.
---
Bertha's Wake
The reason that we know so much about Bertha is that a mutual friend of ours, writer and historian Turtle Bunbury, stumbled upon her wake which was held in the Blackwater Tavern between Sneem and Kenmare on the the night of the 31st December 1993. We have always loved the story which he later had published in the Guardian newspaper here.
When we were thinking of a name for our gin we wanted to find something that was eye-catching, distinctive and that dove-tailed with the pedigree of what are working with and what we have set out to achieve. The dairy farming heritage of Ballyvolane, our use of whey alcohol in the gin, and our shared love of the gorgeous and gentle characters that can be found only in Ireland led us back to Bertha. To immortalise her memory, we have brought her back in spirit, literally!!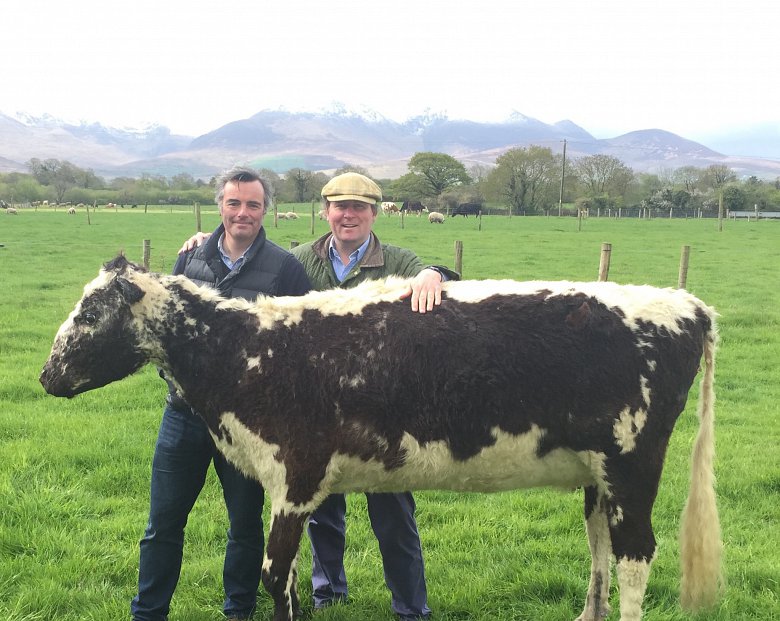 ---
A Celebration of the Joys of life!
But why is Bertha is seeking revenge? It is not meant in a spiteful or harmful way; quite the contrary. Her life on earth, whilst celebrated at the end, was one of long service and selfless matronly duties. Her life in spirit is all about joy and pure Bertha time!!
Droimeanns are a very hardy breed and are easy calvers. Like Justin and Antony, their temperament is usually very placid and they are also regarded as highly intelligent.