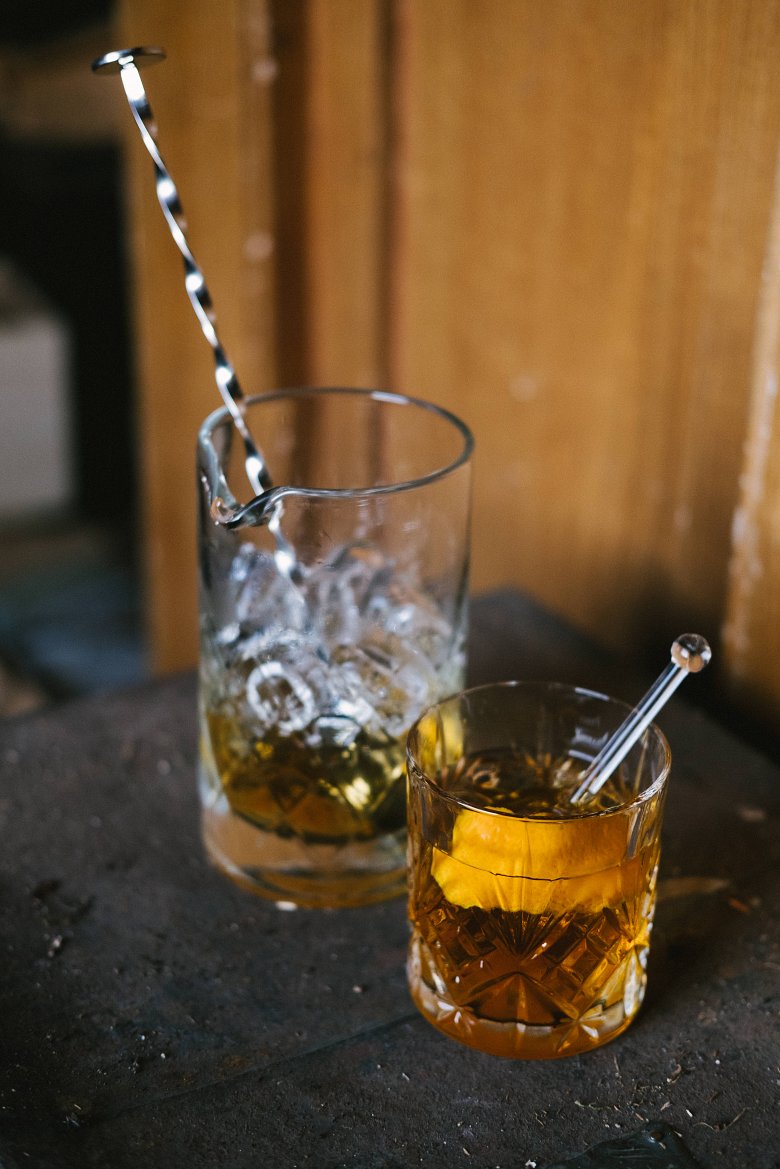 This is one of our favourite aperitifs. We have tried dozens of variations in some of the swankiest cocktail bars in London and Dublin and our favourite was in fact the one we had at The Merchant Hotel in Belfast and we follow their recipe.
How to make a Negroni
35mls Bertha's Revenge Gin
17.5 mls Campari
12.5 mls Martini Rosso
5mls cane syrup
1 dash orange bitters
Pour the contents directly into a large pre-chilled whiskey tumber and garnish with a spiral of grapefruit peel. We love the slight sweetness the cane sugar brings. Classic Negronis have no sugar at all and the classic recipe is equal parts Sweet Vermouth, Campari and Dry Gin. Also, this recipe allows Bertha's spice botanicals to shine and we wanted Bertha to have the starring role.
History of The Negroni
The story goes that it was first served at Caffe Casoni in Florence, Italy in 1919. Count Camillo Negroni asked his pal the bartender Forsco Scarselli to spike his favourite tipple, the Americano, by replacing the soda water with gin. Scarselli added an orange garnish, rather than the traditional lemon that accompanies an Americano. The drink was an instant hit and soon afterwards, all the punters who came into the bar were asking for the Americano "the Negroni way". In time, it became The Negroni.