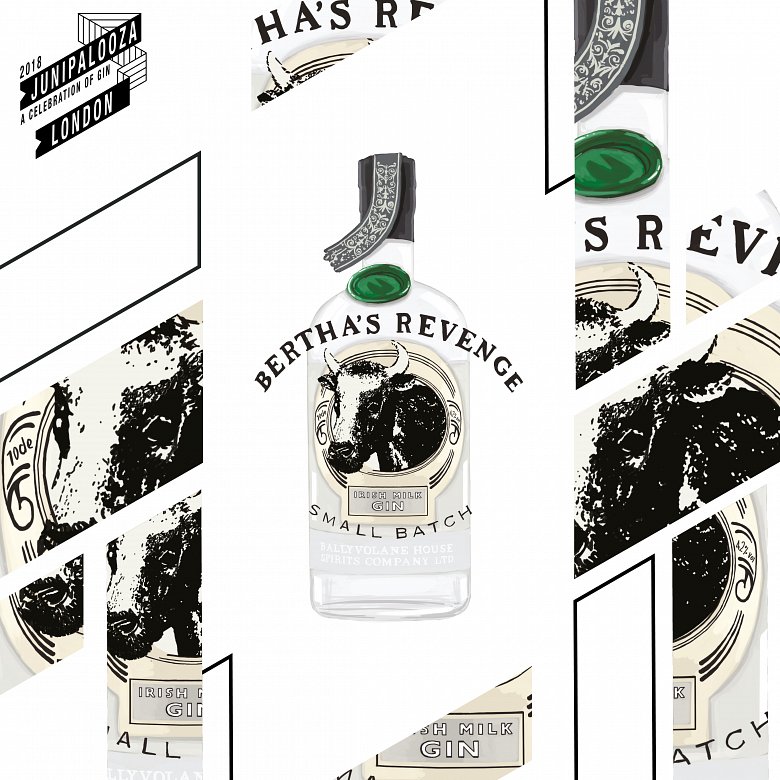 Junipalooza London 2018 - Saturday, 9th and Sunday, 10th June 2018
Tobacco Docks, Tobacco Quay, West Pennington Entrance, London E1W 2SF
What's Junipalooza you ask? Let's break it down:
Juni: An abbreviation of Gin's signature botanical, juniper. Palooza: A party, celebration or festival. Junipalooza: Dozens and dozens of gin makers in one room, sharing their love for the spirit and serving up samples and stories for all to enjoy.
Junipalooza is back at Tobacco Dock on World Gin Day 2018, with more events, more masterclasses and more gins than ever before.
We are delighted to be bringing Bertha to London for Junipalooza this year.
The annual Gin festival is a very much one of a kind; not only are all of the makers behind each gin there to talk you through their products in person, but every single gin is free to sample and comes with the option to drink neat or with tonic.
Over 60 gin brands will be in attendance, with well over 100 gins on offer between them. Once through the door, you'll be handed a tasting glass and off you go to taste you way through the next four hours. Your ticket entitles you to as many samples as you'd like to try, as well as access to a range of talks and masterclasses from industry experts, a great cocktail bar and a room full of gin geeks having the best time since… well, last year's stellar event.
You'll also have the opportunity to buy directly from the makers; to hear their stories and become a part of them. Gin Kiosk also has a shop on site if you don't want to carry the gins around all day you can take your tasting notes to them at the end of the session and pick up an armful.
In it's 5th year, Junipalooza is a huge event and undoubtedly the best way to spend World Gin Day. The festival is £35 per person, but the organisers have set aside a limited number of super early bird tickets at £25 and early bird tickets at £30 so be quick!
Hope to see you there!.