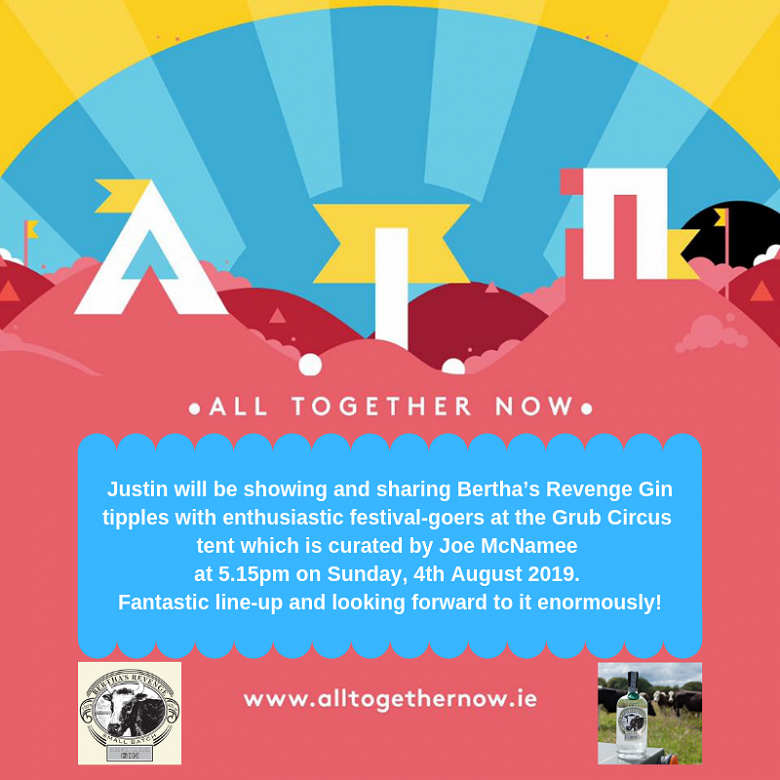 Justin is heading down to Curraghmore House for All Together Now Festival 2019 to show and share Bertha's Revenge Gin tipples and Bertha Love with enthusiastic festival-goers at the Grub Circus Tent which is curated by Joe McNamee. The event is at 5.15pm and we will be sharing the stage with our good chum Patrick Shelley of Ornabrak Gin and Kalak Vodka.
Amazing line-up this year.
Can't wait. Hope to see you there!!!