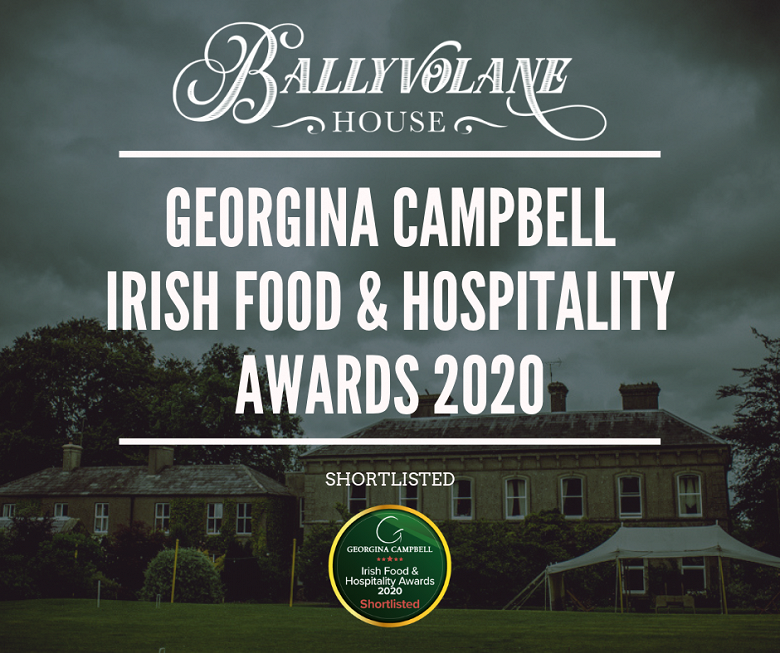 We are over the moon to be shortlisted for a Georgina Campbell Irish Food & Hospitality Award 2020.
Ireland's longest-running, independent Irish food and hospitality awards, in association with AIB, will celebrate 21 years under the current branding (plus a good few more before that!), with a gala event at the InterContinental Hotel in Dublin on Sunday, 15th September, with special guest, Richard Corrigan.
This year's Georgina Campbell Irish Food & Hospitality Awards have a particular focus on celebrating Ireland's talented industry pioneers; those who laid the quality foundations that have made Ireland's food tourism and hospitality journey such a vivid success story (many of whom are still leaders today), and the new pioneers who are doing the same thing for its future.
Shortlisted winners and industry guests will gather for a magnificent lunch featuring award-winning Irish produce and fine wines, and will enjoy an exclusive Q&A with one of the industry's great chefs and innovators, Richard Corrigan. Then it's down to the business of the day; the much-anticipated announcement of the winners of the 2020 Georgina Campbell Irish Food & Hospitality Awards.
Due to their independence, these prestigious awards are often cited as the most important in Ireland. Establishments are anonymously assessed by a team of impartial food experts, food writers and retired hospitality professionals, who visit and experience all shortlisted and winning establishments, together with the many more that do not make the shortlists, each year.
Please click here to view the 25 food and hospitality awards award categories, plus a special group of valued food / drink producers and suppliers.
Looking forward to the awards bash in Dublin. Fingers crossed!