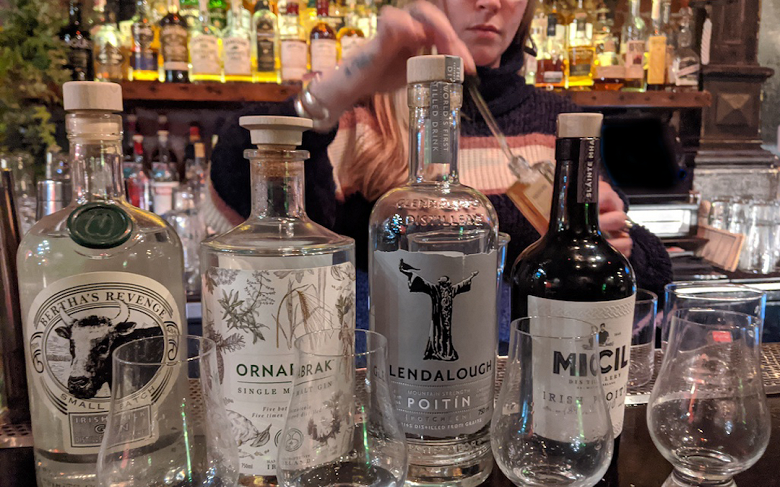 We are delighted to be included in the "5 Irish Craft Spirits for your St. Patrick's Day Drinks" by The Crafty Cask.
The Crafty Cask is a US drinks blog that celebrates all things craft alcohol. It's as simple as that. From the people, to the art and science of the craft itself to unique approaches to industry innovations. If it's related to craft alcohol and there's an interesting story behind it, they are celebrating it and sharing it.
"We've been traveling to Ireland for 15 years, and each time we go, we see more and more brands of Irish whiskey and gin. We are excited by the selection, the stories, and the craft behind them. More of that selection is coming stateside too, so this St. Patrick's Day, we decided to showcase some of the great bottles that we've discovered to help inspire a more crafty and, ahem, classy St. Patrick's Day drinks celebration here in the states.
Some we found through recommendations from friends and retailers in Ireland. Others we found through a fortuitous encounter with an Irish spirits guide, Gillian Fitzgerald, who is a co-founder of San Francisco's Casements Bar. This modern Irish cocktail bar has a large selection of beer, whiskey and gin from Ireland. It's named after Roger Casement, a diplomat, activist, and all-round rebel. (It's a long story.)
Seeing as it's St Patrick's Day, we asked Fitzgerald what makes an Irish bar so popular worldwide. Everywhere you go, from Central America to Africa, people seem to love Irish bars. But why?
"It's the hospitality," says Fitzgerald. "It makes people feel comfortable."
That certainly was our experience. We learned more than we could ever cover here. So the next time, you're at a bar or craft liquor store, look beyond the Guinness and Jamesons and ask for something new and craft from Ireland. Or if you're in San Francisco head on over to Casements Bar for your St. Patrick's Day drinks and fun. We'd love to hear what you find. In the meantime, here's a peek at some favorites from our journey."
Thank you for including Bertha in the line-up. Happy St. Patrick's Day!