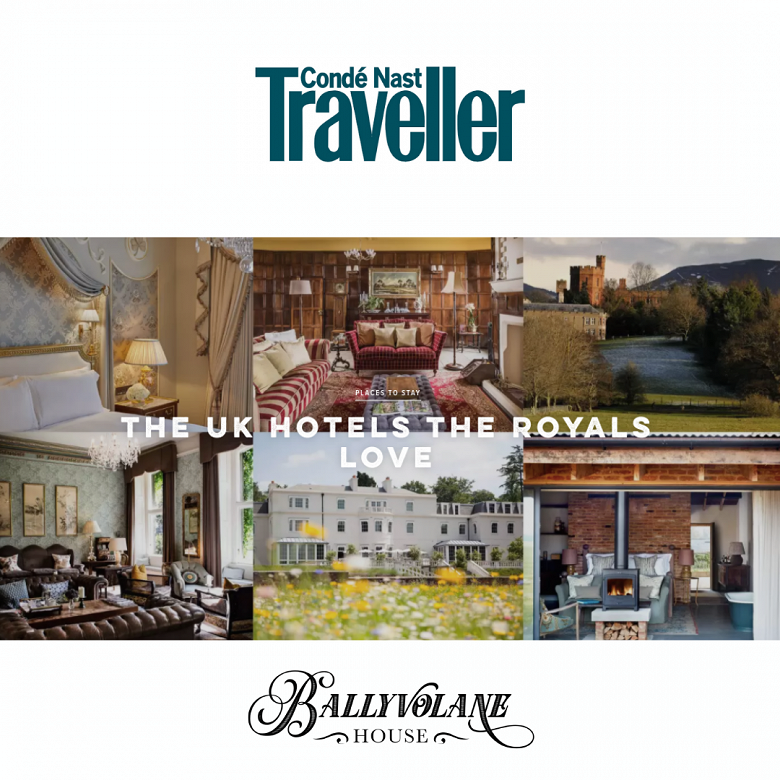 We are delighted to share this article in Conde Nast Traveller. HRH The Prince of Wales and HRH The Duchess of Cornwall stayed at Ballyvolane House (the home of Bertha's Revenge Gin) in June 2018 and they were utterly charming as were their entire entourage. It was fantastic for Cork and the locality and we loved having them here. They enjoyed Bertha tipples too.
Written by Annabelle Spranklen for Conde Nast Traveller.
"BALLYVOLANE HOUSE, COUNTY CORK, IRELAND. This magical family-run hotel in the County Cork countryside was the ideal place for a royal sleepover when Prince Charles and Camilla were on an official tour of Cork in the summer of 2018. Built in 1728, this historic house, which has been in the hands of the Green family since the 1950s, is surrounded by a bluebell-carpeted woodland and acres of luscious emerald fields, giving guests as much seclusion as they wish. Inside, gleaming polished floors and doors with painted panels of intricate flowers and chirpy birds await, a nod to the antique, vintage-inspired décor that takes over the rest of the house. There's a homely feel to the place – expect one of the family's terriers to roll over for a rub as well as a tasting of the homemade gin, called Bertha's Revenge Gin; Prince Charles even took a bottle home."
Thank you Annabelle!