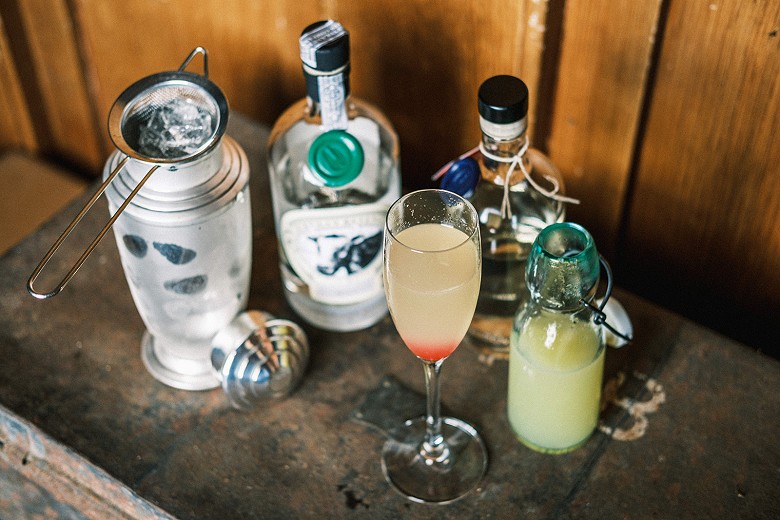 This is a lovely elegant festive cocktail and perfect for ringing in the New Year or for raising a glass at any kind of celebration.
It is believed to have originated at Harry's American Bar in Paris and was named by the owner of the bar in 1915. The inspiration for the name was derived from the comparable kick of the French 75mm Howitzer field gun in World War 1. One of the earliest records of this cocktail was in The Savoy Cocktail Book (1930) and it's fame spread across the Atlantic and was served up in New York's infamous Stork Club. The drink even featured in the 1942 film Casablanca. Nowadays, it is often mixed and sipped by guests staying at Ballyvolane House before dinner.
We are following Pippa Guy's recipe borrowed from her stunning cocktail book 'Let's Get Fizzical'.
---
(Makes one)
Ingredients:
30 mls Bertha's Revenge Gin
30 mls lemon juice
15 mls sugar syrup
Champagne
The cocktail brings out the best of Bertha in all her glory. Fill a cocktail shaker with ice and add the gin, lemon juice, sugar and shake vigorously for 15 seconds. Strain into a Champagne flute and top slowly with Champagne. Jazz up your drink with a glacé cherry or a lemon twist.
---
(Pic by David McClelland Photography)