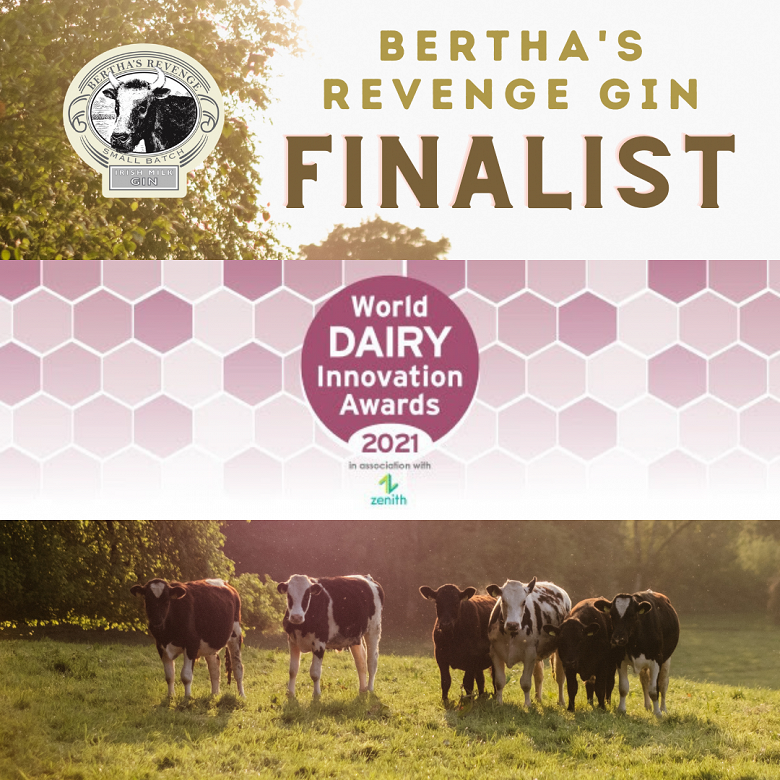 We are delighted that Bertha's Revenge Gin is a finalist in the World Dairy Innovation Awards 2021 for 'Best dairy drink'.
About the awards: The World Dairy Innovation Awards attracts entries from over 33 different countries every year. If you are not yet familiar with the WDIA, this is the 7th year running the awards. It is the most widely regarded awards programme in the industry for recognising dairy and dairy-alternative innovation and previous winners have used their success to accelerate further growth into new territories.
For more information about the awards programmes, please visit https://www.foodbev.com/awards.