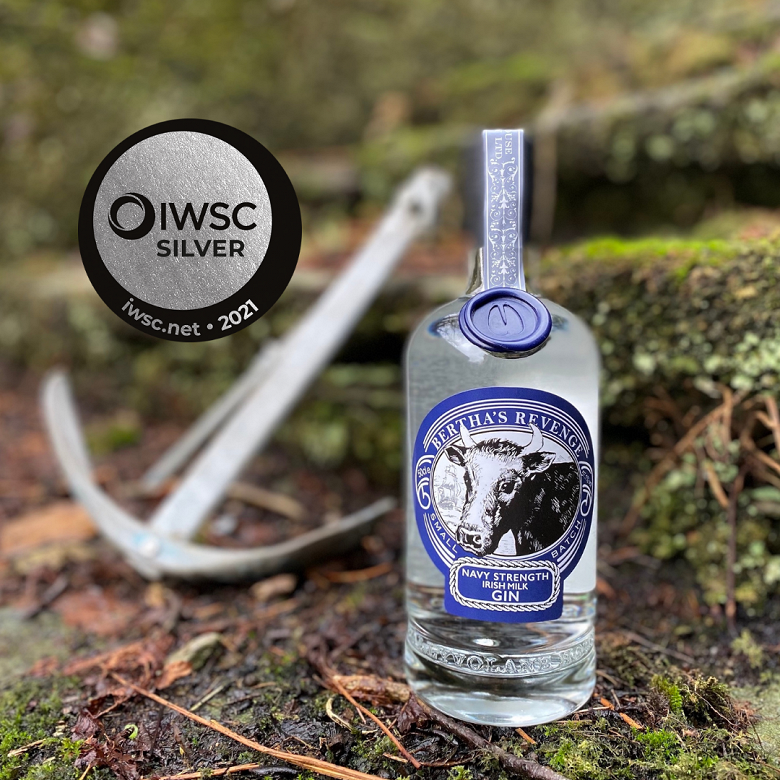 We are chuffed to bits that the latest addition to our little herd, Bertha's Revenge Navy Strength Gin won a 'Silver' Award at the IWSC (International Wine & Spirit Competition) 2021 in London. The International Wine & Spirit Competition awards excellence to wines & spirits in over 90 countries, encouraging recognition for quality products since 1969.
IWSC tasting notes from the judges:
"Herbal nose and palate of cumin with pepper spice and plenty of juniper and pine forest. A sweet vanilla glaze element comes through too."
We are delighted and we would like to thank the judges and all our customers, suppliers, distributors, friends and especially Bertha fans near and far! We are celebrating!
Click here to view more information on Naval Bertha.