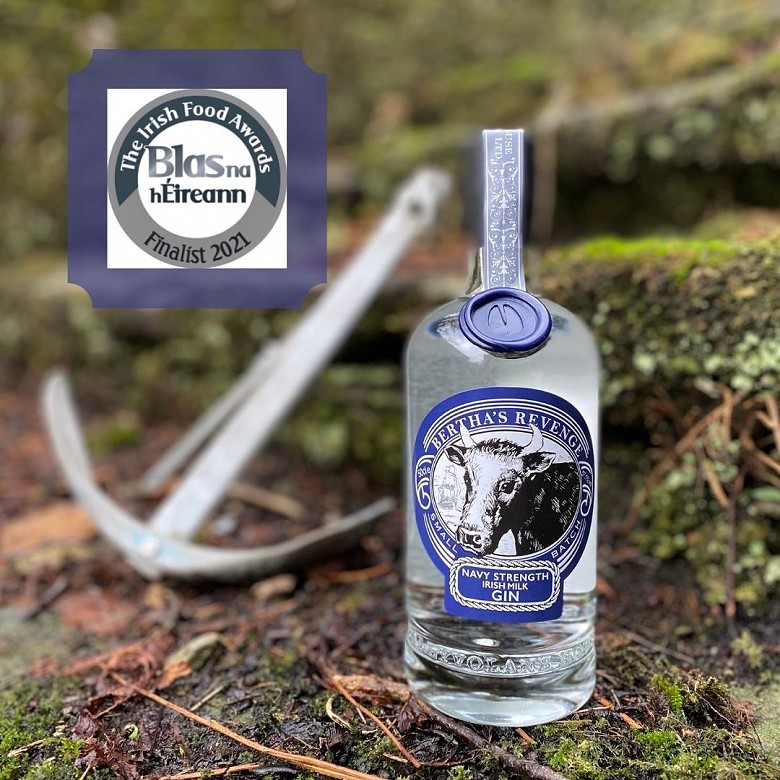 We are chuffed to bits that Naval Bertha has reached the finals of the Blas na hÉireann Irish Food Awards 2021. The winners will be announced on 2nd October.
Now in it's 14th year, Blas na hEireann, The Irish Food Awards is the biggest competition for quality Irish produce on the island of Ireland. Products from every county on Ireland were entered into the 2020 competition to win Gold, Silver and Bronze Awards in a broad range of food and drink categories as well as key awards such as Supreme Champion and Best Artisan Producer.
The Blas na hÉireann Awards are a fantastic showcase of the best artisan produce from the island of Ireland.
Fingers-crossed!
Click here for more information on the Irish Food Awards.

What is Navy Strength? Click here to find out.