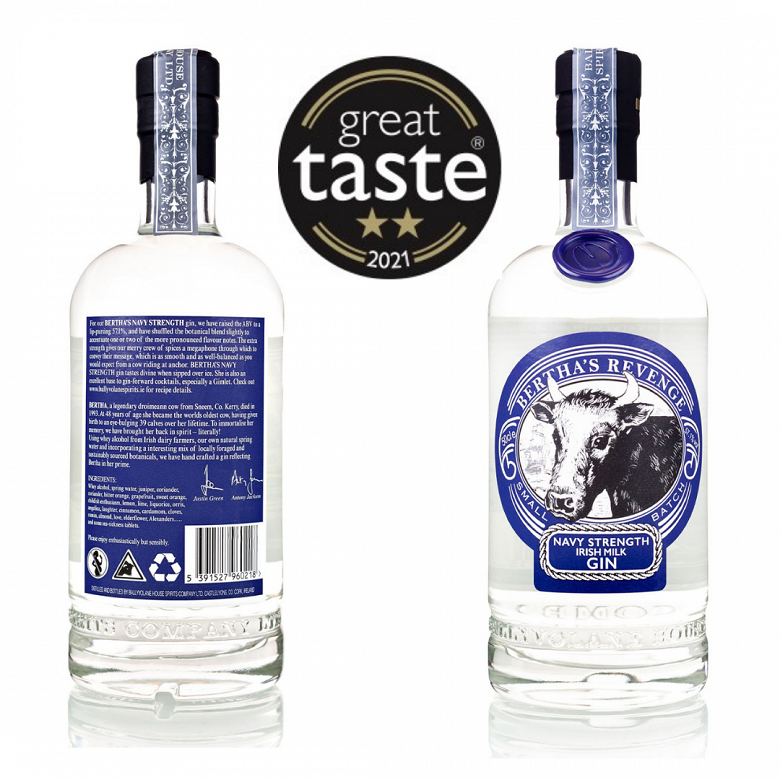 Bertha's Revenge Navy Strength was just awarded 2 gold stars at the Great Taste Awards 2021. This is the highest score we can achieved for our gin so far.
Great Taste is the largest and most trusted accreditation scheme for fine food and drink. It supports, promotes and mentors artisan food producers large and small, who want to supply the UK independent retail sector and overseas stores selling fine food. Great Taste offers a unique benchmarking and product evaluation service leading to an independent accreditation that encourages confidence and commercial success for small business, generating greater awareness for products locally, regionally, nationally and internationally.
Since 1994, more than 130,000 products have been put through this robust judging process. Each one is fastidiously blind-tasted by selected chefs, buyers, fine food retailers, restaurateurs, food critics and writers over 70 judging days.
What do the stars mean? 2-stars: outstanding Above and beyond delicious – less than 10% of entries will achieve this rating.
Thank you! We are over the moon.
Click here to purchase Bertha's Revenge Navy Strength online (Ireland only).