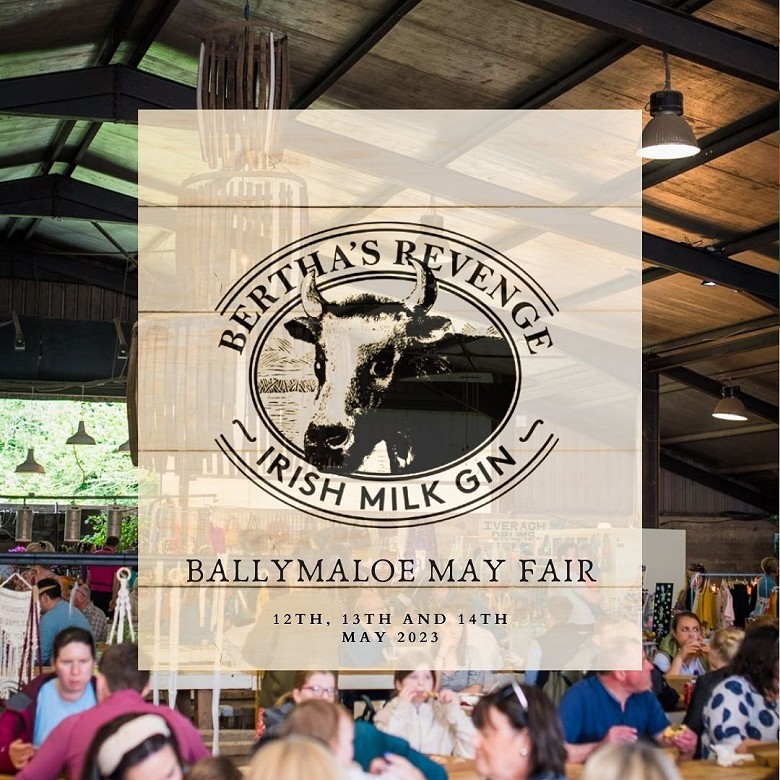 Bertha's Revenge Gin has taken a stall at the Ballymaloe May Fair over the weekend of 12th, 13th and 14th May. We have been to the Ballymaloe May Fair ourselves as punters in the past and it is a fantastic day out for all the family. The event is located at the stunning Ballymaloe House with incredible food trucks, workshops, cookery demos and a dizzying array of stall holders selling all sorts of curiosities from antiques to Irish crafts to artisan gin. Come and have a gin-wag with Justin who will be there throughout the weekend. Justin will be sharing Bertha tipples and the 'full herd' of Bertha's Revenge Gin will be on sale.
Click here for more information on the Ballymaloe May Fair
Hope to see you there!