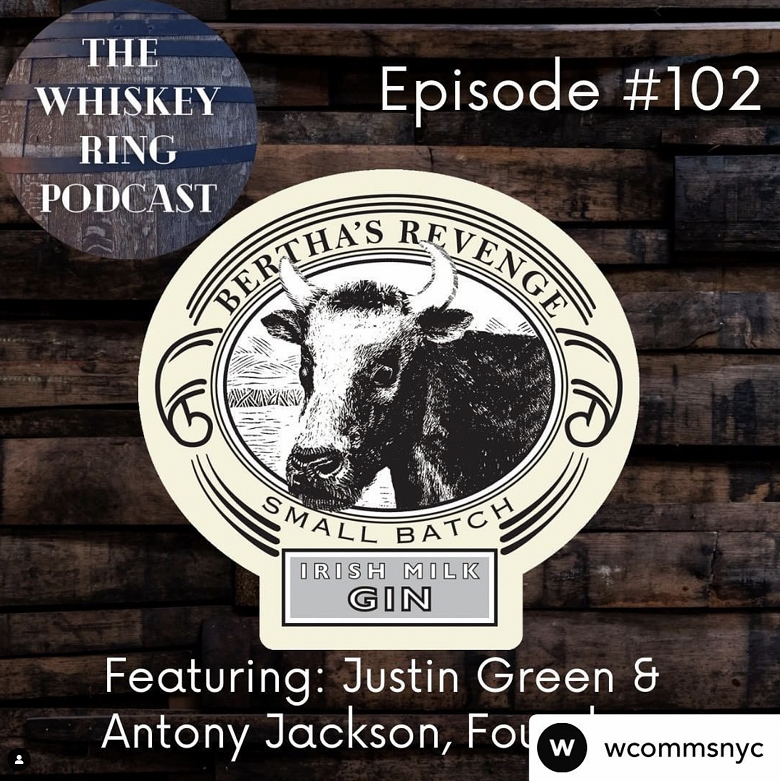 "Irish Milk Gin is leading the herd across America. Founders Antony Jackson and Justin Green joined David Levine on @whiskeyringpodcast to discuss the gin-assance, the process of making a whey-based spirit and more!"
Massive thanks go to David Levine for hosting us on his wonderful The Whiskey Ring Podcast. It was a very enjoyable experience and we were delighted to have had the opportunity to share our gin journey so far.
Click here to listen back to Episode #102 of The Whiskey Ring Podcast.