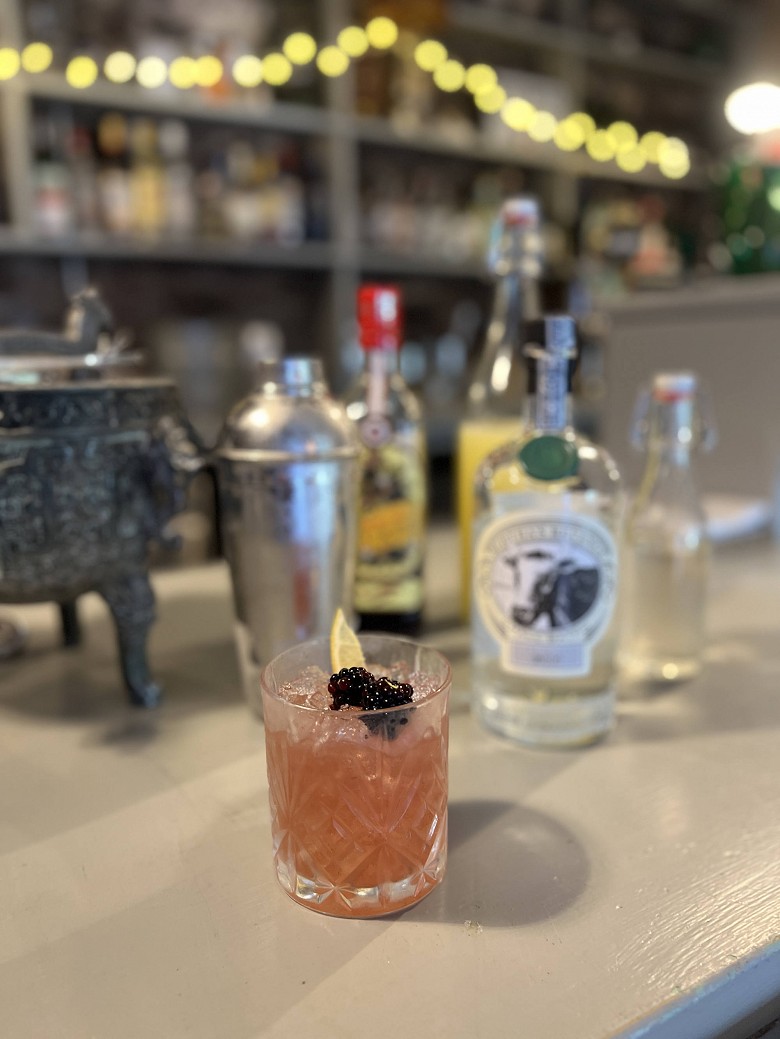 This is another one of our autumn favourites along with the Bertha Hedgerow Martini.
This cocktail was created in the mid-1980's by Dick Bradsell in Fred's Club, Soho, London. Bertha works so well with the fruit and citrus and it is a gorgeous fireside aperitif.
---
INGREDIENTS FOR BERTHA BRAMBLE COCKTAIL
11/2 shots Bertha's Revenge Gin
1 shot fresh lemon juice
1/2 shot sugar syrup
1/2 shot Crème de Mûre liqueur (blackerry liqueur)
---
METHOD
Shake the Bertha's Revenge Gin, lemon juice and sugar syrup in a cocktail shaker then transfer to a tumbler filled to the brim with crushed ice. Drizzle the Crème de Mûre liqueur over the crushed ice allowing the blackerry liqueur to 'bleed' into the cocktail. Garnish with fresh blackberries and a lemon slice.