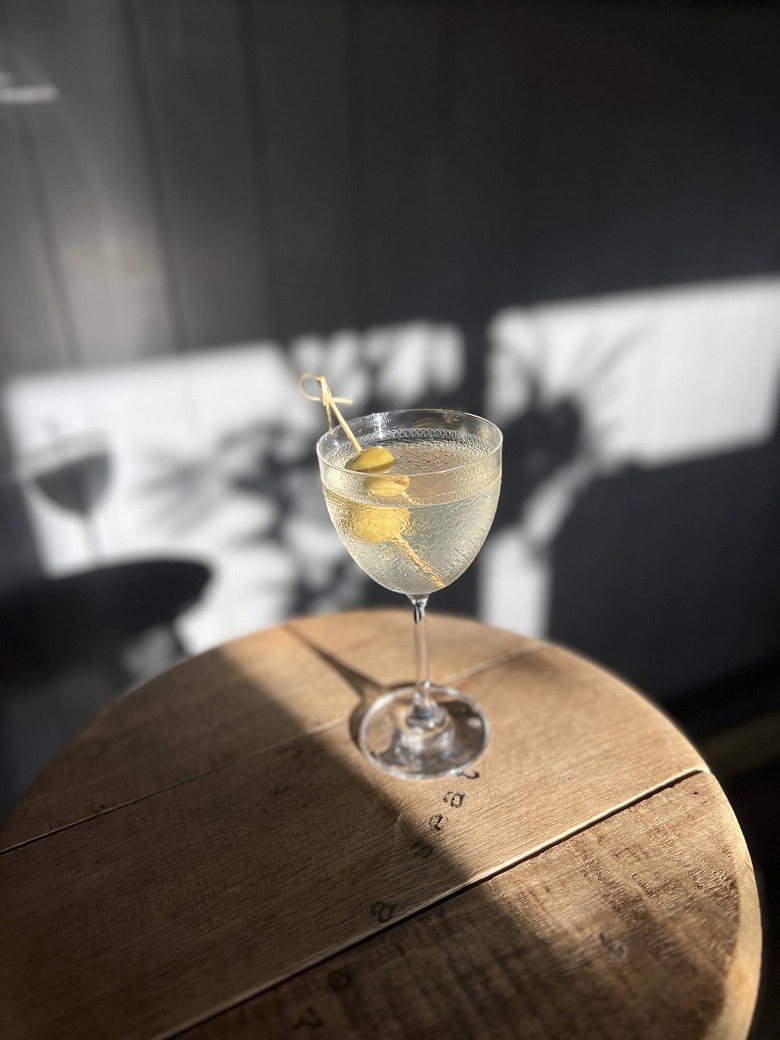 The Dirty Martini is the perfect tipple for drinkers who prefer savoury over sweet. The addition of olive brine to a classic Dry Martini is what defines a Dirty Martini, however, as some olive brines are oily and can be revolting, our preferred option is to reach for olive bitters instead. The saline olives lend lovely umami notes to the cocktail.
The Dirty Martini has a long and distinguished history and the origins of the Dirty Martini date from 1901, when John E O'Connor served a Martini with muddled olives at the Waldorf Astoria in New York. Former US president Franklin D Roosevelt was a fan and he used to mix them for his guests at the White House.
---
Ingredients
21/2 shots of Bertha's Revenge Gin
1/2 shot Dry Vermouth
5 dashes of olive bitters
2 green olives (pitted)
---
Method
Firstly, chill the Martini glass by either sticking them in the freezer, or fill the glasses with ice and a bit of water.
Fill a mixing jug up with ice and add in Bertha, the vermouth and 5 dashes of olive bitters. Stir and strain into the Martini glass and garnish with two pitted olives on a stick. A 'Filthy Dirty Martini' has more olive bitters or olive brine. A 'Dirty Bastard Martini' is garnished with olives stuffed with blue cheese.