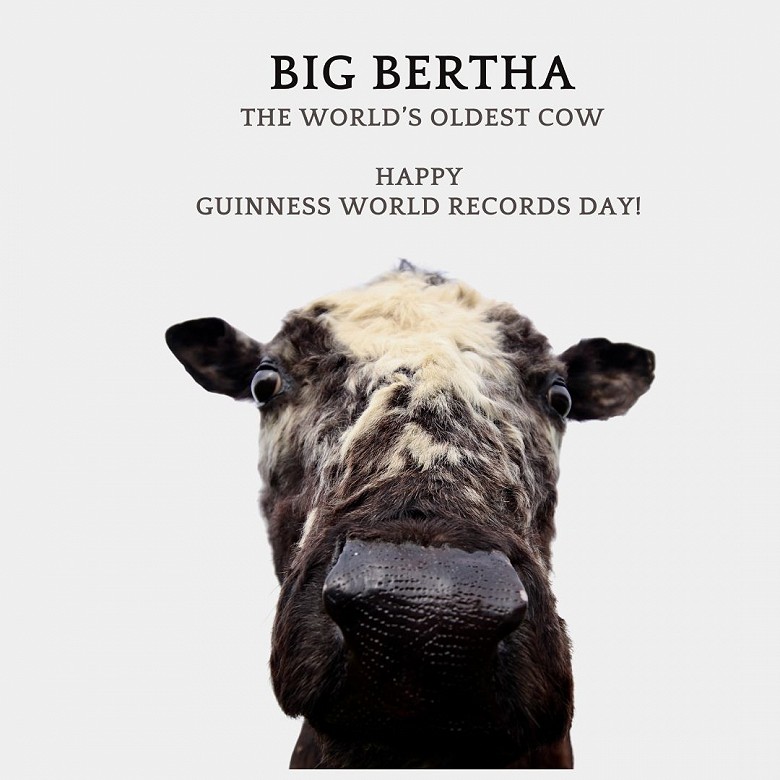 Thursday, 16th November marks 'Guinness World Records Day'.
When she died on New Year's Eve 1993, just 3 months shy of her 49th birthday, she had become something of a local celebrity. Over the course of her long life she had given birth to 39 calves, and this achievement, together with her tremendous age, had earned her an entry in the Guinness Book of World Records.
When we were thinking of a name for our gin we wanted to find something that was eye-catching, distinctive and that dovetailed with the pedigree of what are working with and what we have set out to achieve. The dairy farming heritage of our home Ballyvolane House, our use of whey alcohol in the gin, and our shared love of the gorgeous and gentle characters that can be found only in Ireland led us back to Bertha. To immortalise her memory, we have brought her back in spirit, literally!!
Click here to read all about this extraordinary creature. 🐄☘🍸